illinois service dogs, chicago area dog training, chicago suburbs dog training, ptsd service dog
Service Dog Selection, Training, and Support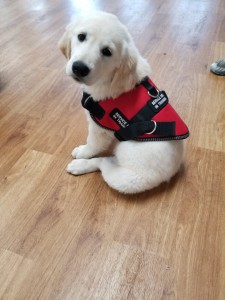 We provide experienced professional service dog assistance for Veterans and civilians with a variety of needs including:

We offer comprehensive service dog assistance on a sliding scale for individuals who do not qualify for our not-for-profit Veterans' service dog program. Training is customized to meet the needs of the handler; caregivers and family members are encouraged to participate in training.
Please contact us to discuss the best options for your service dog needs.
PTSD Veterans:
If you are a Veteran diagnosed with PTSD, please visit 1pet1vet.com and apply to see if you qualify for our nonprofit service dog program. Veterans accepted into the program receive a service dog prospect puppy (or have their own dog evaluated for suitability) and participate for 18-24 months of training at no cost to the veteran.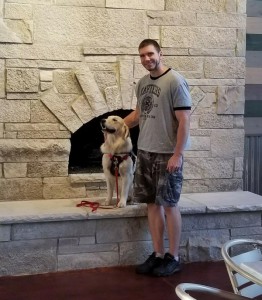 Chicago area dog training, South suburban dog training, Manteno Illinois dog trainer, service dogs in Illinois, ptsd service dogs, Chicago service dogs, service dogs for Veterans, Peggy Moran Dog Training, Peggy Moran's School for Dogs,